Landcast LLC is a Seattle based real estate firm.
We built a team of trusted, talented real estate brokers and a powerful technology platform to help people succeed in real estate.
Landcast was started to bring a higher level of clarity and service to the real estate market.
Success comes from working with great people and great information and we saw an opportunity to efficiently deliver both.
Landcast LLC was founded in Seattle in 2010.
We started as an information platform for real estate professionals and executives in the land development and home building industry.
We only work with the best brokers in the business.
We work with genuine market experts that are dedicated to the success of their clients.
We built a valuable technology platform from the ground up.
It helps us and our clients, stay informed and do things faster.
We value authenticity.
We prefer facts and details over hype and spin.
We're lean.
We don't have a lot of overhead and we focus on what matters.
Fresh MLS Listings.
Landcast has custom integration with MLS listing data that syncs continuously throughout the day.
Landcast is optimized for mobile use.
Landcast was built from the ground up to work on all modern devices.
Neighborhood Information.
Neighborhoods and activity reports are provided for the most desirable communities.
Condo Building Profiles.
Condo buildings are profiled and active listings and sales reports are clearly organized.
Better New Construction Information.
We organize new homes by home builder and development, making it easier to find and compare new homes.
Landcast is managed by its founder and designated broker Erik Wicklund.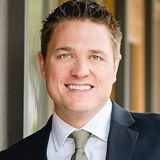 President, Managing Real Estate Broker
Headquarters
— Seattle, WA.
Areas Served
— Western Washington.
Our vision is a real estate market rich with clarity, efficiency and high quality service.
Landcast's mission is to help people succeed in real estate.
1. Earn trust by being thoughtful and honest with everyone.
2. Help clients save time and accomplish valuable things.
3. Provide content & tools people crave.
4. Build a likeable, talented team.
5. Work with great clients.
6. Establish clear goals and efficient processes.
7. Learn from your users and design in context.
8. Recognize opportunities to deliver completely new solutions.
9. Communicate clearly and inform clients of any potential conflicts of interest.
10. Do things you're proud of and have fun.
Landcast (Wicklund)
4000 E Madison St #105
Seattle WA 98112
Landcast is a trusted resource because it provides valuable information in an objective way. Providing great information is consistent with our company vision and is important to our clients. To be clear about the priority of our duties, we spell them out:
1. Duty to disclose information that we become aware of that materially adversely affects the value of a property in a transaction in which we are providing real estate brokerage services.
2. Duty to adhere to laws and regulations governing the real estate industry.
3. Duty to provide exceptional, professional and responsible client service and to protect confidential client information.
4. Duty to promote the transparency and efficiency of the real estate market.
5. Duty to real estate buyers as they are at a general disadvantage to sellers in knowledge of property details.
6. Duty to real estate sellers.
7. Duty to all market participants.
Landcast is a full service real estate brokerage.
We make money providing real estate brokerage services. Our real estate platform helps us, our brokers and our clients track and stay ahead of the real estate market. We have brokers licensed under our firm's license and we partner with brokers that are licensed with other firms. In both cases, we have a commission revenue sharing agreement with each broker.
Landcast is building a brand known for being the best.
Our technology platform and the structure of the relationships with our brokers allow us to focus on becoming the most trusted name in real estate.
Landcast curates neighborhood insights efficiently.
We've created a system of synergies between our platform and our brokers and those synergies help us provide great information, attract new clients and deliver exceptional customer service. For each individual consumer, having depth and detail is more important than width of coverage.
Landcast is a complete solution.
Landcast.com is one of Seattle's best real estate websites and we have a team of amazing people helping people reach their individual goals.
Landcast's interests are aligned with the success of each broker.
We have a huge incentive to work with the best brokers and to help them succeed. By working with just one broker in each area, Landcast can help each broker build awareness, operational efficiencies and provide exceptional service.
Landcast has advantages over other brokerages.
Firms with multiple brokers covering each neighborhood lack the ability to align their interests directly with one individual. The firm and the broker lack synergy in brand building, content creation, online strategy, inside sales and general operations because there is no individual being identified or providing leadership.
Landcast has advantages over listing portals.
Landcast chooses brokers using the same criteria a knowledgeable consumer would. We work with brokers that know their market, are trustworthy and well respected by their peers.